---
Fire Departments
Joe Vadakin - Fire Department - Chief
(802) 442-7307; cell: (802) 384-0061

Mike Taylor - 1st Asst. Chief
(802) 442-9646

Ed Shewell - 2nd Asst. Chief
(802) 379-0441

Fire Wardens
Eric Bushee - Fire Warden (Shaftsbury)
(518) 396-7639

Ed Shewell - Deputy Fire Warden (Shaftsbury)
(802) 379-0441

Travis Buttle - Fire Warden (Glastenbury)
(802) 442-4383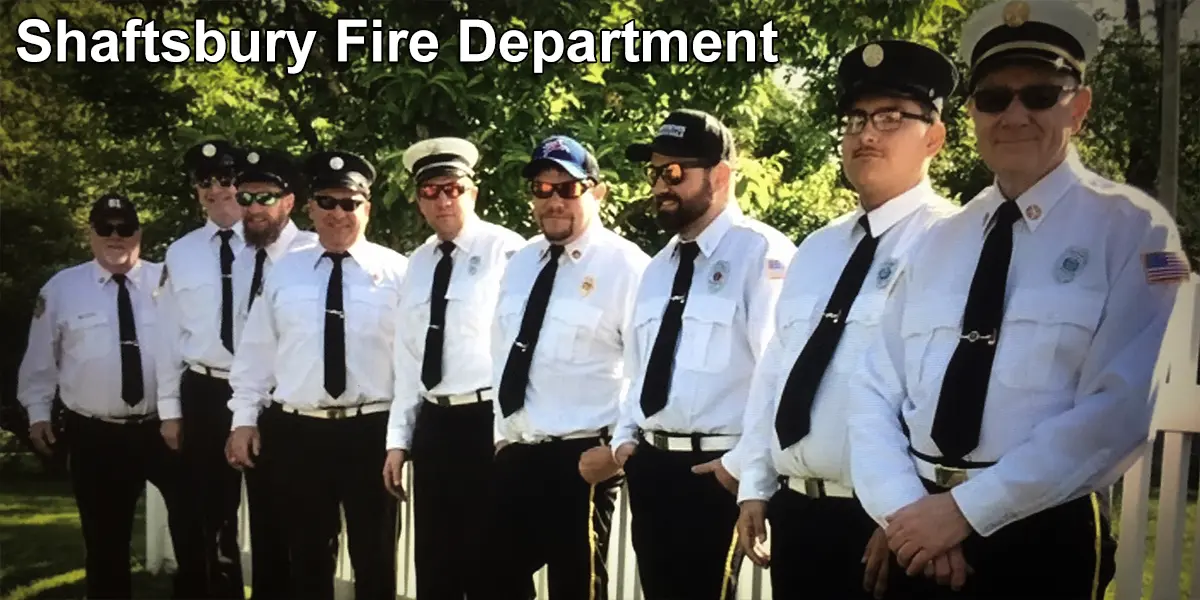 FOR EMERGENCIES DIAL 911
The Shaftsbury Fire Department has 32 volunteer firefighters.
The Shaftsbury Fire Department is an all-volunteer force that serves our community 24 hours a day. It is funded by tax dollars, donations and annual fund-raising events.
The Department has two firehouses. The Main Station is located in the center of town on Buck Hill Road. The Sub-Station is located in the northern section of town on Old Depot Road, not far from Route 7A.